Hi guys!
I came back to my reality....
But lately I fell asleep before midnight
people call it's Cinderella sleep, I heard
When I was in Hong Kong, wished I could hang around until past out
well, I went there for a work, I couldn't
maybe in the near future I go by myself for fun
Well today's my favorite is this one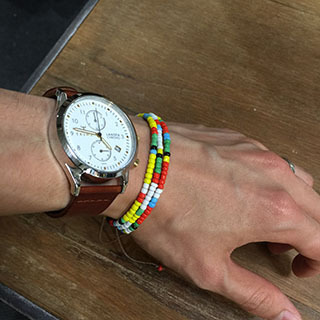 CODE BC86-033A
PRICE 1,400 JPN YEN
WEB
https://goo.gl/HuZz8M
I ask a guy staff to wear it, as a bracelet and an aklet as well
because he is wearing a nice sandales which fits perfect with the item
don't you think the item color is exactly for summer?
You might realized that the item was already shown before on the blog
but again I in introduce it because the item is super cool
there are more color variations.....
you can wear them together, it's summer you should be more colorful
stop being simple and boring:P
YOu can check other colors from here! click!
web
http://goo.gl/JoVReQ
the strap part is made with wax cord
beads are porcelain
I guarantee you the quality of materials:)
they all pass the hardest exam by strict QC hahahah
btw, anklet will look like this!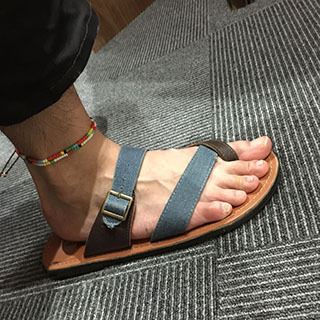 you can adjust in no matter what size!
so there's no worry for the annoying size
but if you want to know more details, please inform us
we are glad to contact with you guys!
so have a good day!
chao:D
********************************************
We are welcome to accept your orders whenever you want!
Any query let us know freely;)
E-MAIL: info@bossanova-web.com
TEL: 045-478-3108