Hi guys!!
Sorry for not updating blogs!
let me explain what I have been doing these days
I was in Hong Kong for a week!
there was a big jewelry and accessory fair in HK
this is the fair place, queing for registration for the ID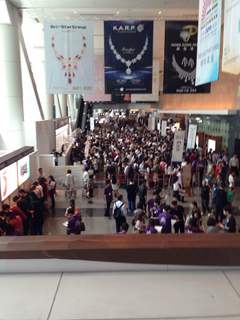 well, HK was very hot and humid!!
as if you are walking poolside for a whole day
and everything is in the small area; an old building right next to
a super high building, people from you don't ever guess,
some creepy street cross the very nice high brand shops street....
you can never finish traveling there, I bet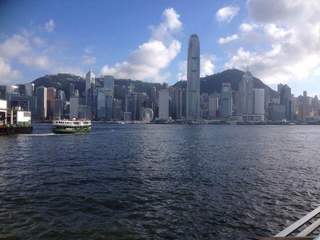 on the fair, there were many interesting stuffs as well
there were gem stone area which are full of diamonds......
it looks like ashes there, because it was too many!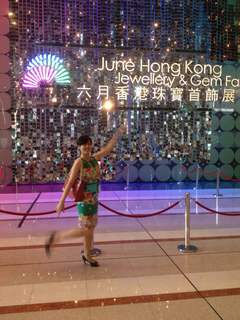 I found something affortable things there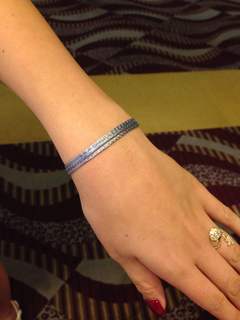 this is a italian silk string, which can be necklace chain
or even a bracelet like this!
maybe you can put a small charm through it?
We bought some other colors as well; gold, silver, yellow and grey
it is on the ship to Japan!!! coming soon;)))
well let's stop talking about the works and accessories
one day, my boss took me to dinner with some suppliers
the restaurant surved us the bigget block of beef ever!!
(at least I've never had steak like that in entire of this life!)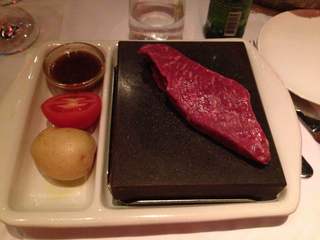 like this!!!
it's wagyu (japanese blood beef), well I came all the way from japan to HK
to eat this beef steak from japan! hahahah so funny
but the meat was so soft and taste like a heaven!
thank you my boss!
also I had very nice dinner or lunch with other suppliers and people
I had a good time there...
when I came back to my reality (japan) I was so exhausted
but I still deserve some of compliments, because I came to the office
the very next day I flew back to Japan, right?
or I'm too demandful? lol never mind.
so good night, guys!
I give you some nice HK night atmosphere picture for your sweet dream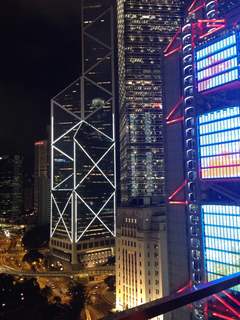 sweet dreams guys!!
********************************************
We are welcome to accept your orders whenever you want!
Any query let us know freely;)
E-MAIL: info@bossanova-web.com
TEL: 045-478-3108