Hi guys!
Thank you for visiting to our blog;)
well well, you know there are many "beer garden" coming up
means, summer has really come to japan! welcome!!
*beer garden
where serve you beers and some meals outside
it only appears during summer
top of the high building in city, you can always find
I do never drink beers (cannot drink any of alcohols)
But I am always planning some party at beer garden every year;)
This year, it might be at where we can have the beautiful night view?
I'll see.....
And I'm very sure that I drink (tea) like a fish....lol
Before you get drunk, let me introduce you today's item!
PINKY RING COLLECTION!!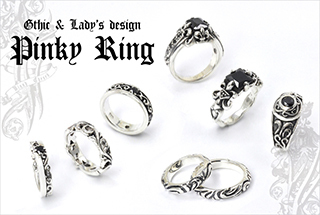 it sounds like a female item when you hear PINKY
but I do recommend you to wear it, especially to guys!!
and recently, it's a trend item to wear it as a farange ring
you can also put it thorough a chain and make it as a pendant!
it could be your new multi-accessory;)
you must check our web because we have many designs
for this new pinky collection<3
see you tomorrow guys!!!
**************************************
PINKY RING COLLECTION
WEB
http://goo.gl/Qf8Dkg
**************************************
We are welcome to accept your orders whenever you want!
Any query let us know freely;)
E-MAIL: info@bossanova-web.com
TEL: 045-478-3108