ciao! como stai??
Suddenly I wanted to go back in time when I traveled in Italy...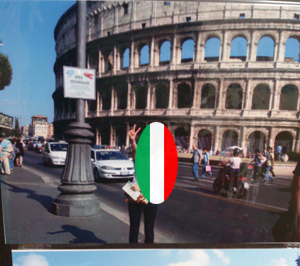 It was a lonely trip, I only remember hot weather, insecureness
and LONELINESS:/// lol
I couldn't drink italian delicious wine beceause everyone said
it's too dangerous for a girl to hang out alone.....
So I only kept walking and walking and walking
in the end, I lost so much weight!!! lol
But I miss lonely trip, I quite like to travel by myself
It might be little bit weird? maybe it's my habit...;)
***today's recommendation***
Speaking of Italy, I should introduce you this!!!
one nice pendant from dashy Italian brand "CLOCHARD"
+++++cross motif pendant+++++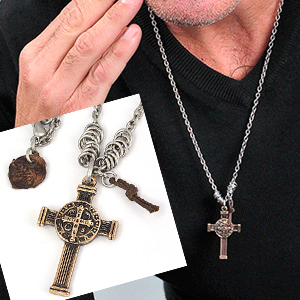 The pendant is big and chuncky but the engraving is very detailed
and combination of leather and metal parts is so Italian!
Of course it's all made in Italy!!
It lifts you up your style to the upper gradeimmediately☆
there are not only pendant, but bracelets and someother necklaces!
You must check out this colloctioin!!!
see you next time!!
P.S.
I also remember there was a bunch of cigarettes and ashes at
railways or train station...!!! Whoa, so dashy!!lol
**************************************
CLOCHARD PENDANT&CHAIN SET
PRICE 12,000 JPN YEN
CODE CLPN134-003A
WEB
https://goo.gl/LxZgxD
***************************************
We are welcome to accept your orders whenever you want!
Any query let us know freely;)
E-MAIL: info@bossanova-web.com
TEL: 045-478-3108