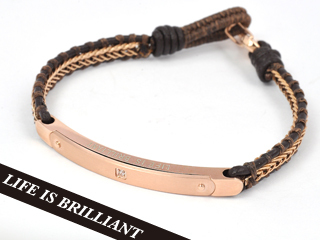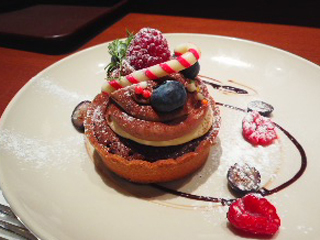 Hello, this is Boris(・×・)
I went to the exhibition of Tim Burton during the winter break.
I absolutely enjoyed his Irast, pitcures!!
There was a cafe next his exhibition which collaborated with the exhibition!!
I had this browny turlt with the stick on it♪(・×・)
Today's recommended item is this coffee color bracelet♪
It says LIFE IS BRILLIANT on the plate.
The rose gold color makes it even more chic♪
--------------------------------------------------------------------------------
Bracelet
Price 9,000yen
item no VSSET67-059
--------------------------------------------------------------------------------
https://secure253b.sakura.ne.jp/bossanova-web.com/english/webshop/eng-item-page-jq.php?item=VSSET67-059
−−−−−−−−−−−−−−−−−−−−−−−−−
Please send us inquiries regarding the size or the stone color
!(*^ - ^*)┐┐↓☆
【BOSSANOVA WEB shop】
E-mail : info@bossanova
webshop/index.php
MOBILE :
http://www.bossanova-web.com/mobile/index.html
WEBshop:
https://secure253b.sakura.ne.jp/bossanova-web.com/webshop/index.php